Send Inquiry
Water Jet Cutting Machine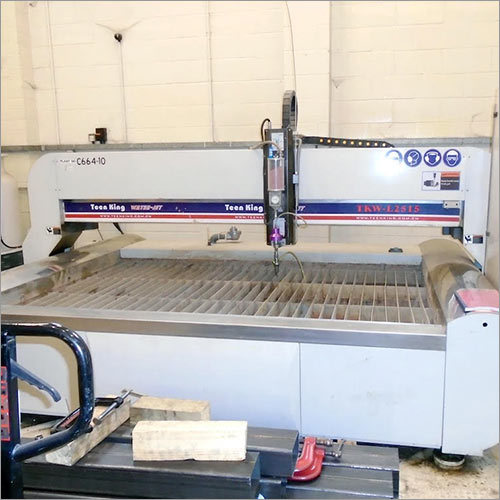 Water Jet Cutting Machine
Product Code : Teen-King TKW L2515
Brand Name : WIN WIN
Teen-King TKW L2515
Based on the use of water pressure, this Teen-King TKW is widely utilized to cut fiber, food stuff, paper, wood etc. Also, using abrasive cutting method, the fine grade abrasive powder is added in the nozzle of this machine to cut diamond, stones etc. This machine is manufactured by utilizing optimum quality components such as motion system, catch tank, controller and pump. In addition to this, the offered
Teen-King TKW L2515
has equipped with AC servo drive motors for hassle free performance.
Specifications:
Plane verticality: less than 0.04mm/0.03mm
Cutting tolerance and plane straighten accuracy: less than 0.05mm
Moving speed: 0-18m/min
Cutting speed: 0-15m/min
Travel of each axis: X, Y & Z: 2600MM, 1600MM and 220/320mm
Description
Year 2010 Teen-King TKW L2515 ( CAPACITY 2500 X 1500 mm ) AND IT HAS HARDLY BEEN USED – MACHINE IS CLEAN LIKE NEW !
ALL THE PUMPS AND CONTROL EQUIPMENT IS THERE AND IT IS STILL CONNECTED – THE CONTROL IS ALL COMPLETE.